Catch-up centres: The start of the journey back to school
Education transforms girls' lives and helps break the cycle of poverty. With the help of amazing supporters, ActionAid supports catch-up centres where girls can continue their education.
Across five counties in Kenya, ActionAid supports more than 150 catch-up centres, which are attended by more than 5,000 girls, free of charge. These centres are just one of the ways in which we are working to ensure all girls have access to the education that is their right. Happy (13) attends one of the ActionAid catch-up centres in Malindi, Kenya. She is a bright, inquisitive girl who hopes to become a doctor someday. But Happy had to drop out of school when her parents could no longer afford to pay her school fees.
Thankfully, Happy and her family heard about ActionAid's catch-up centre in her community, and she enrolled. Happy has now moved on from the catch-up centre and has returned to mainstream education. Thanks to her hard work, and with the help of ActionAid supporters, she is on track to make her dreams come true.
support more girls like Happy today
Subira's story
Subira, 13, lives in Kenya. She knows that education is the key to a better future. "When I finish school, I want to be a doctor so that I can treat the sick," she says.
ActionAid's local partner, Sauti ya Wanawake Women's Network, supports Subira to go to school so that she has the best possible chance to achieve her ambition. They also organise a girls' club, where girls including Subira learn about sexual and reproductive health, and their rights over their body.
"I am happy to be learning. Florence is our teacher. She teaches us well," Subira says. "I will study hard. I want to avoid early pregnancy as it will prevent me from continuing my education."
Help us stop global education budget cuts
Education is in crisis. Almost 244 million children and young people worldwide are out of school. As well as community-based solutions, like the catch-up centers, that help children access education today, we are also focusing on long term solutions to the crisis to ensure every child goes to school. We are calling on the Irish government to use their influence at the International Monetary Fund (IMF) to champion teachers, and also to ensure our own international tax policies do not unfairly divert funds away from essential public services like education.
Ireland has a proud track record of funding and promoting education across the world, changing children's lives and the communities around them.
But this vital work is being undermined by advice given by the International Monetary Fund, which continues to put pressure on low-income countries to cut public sector wage bills. Lowering public sector wage bills means fewer teachers, on lower pay – and therefore children, especially girls, are more likely to miss out on an education.
Help children get the free, quality education that is their right.
Why is educating girls so important?

When girls get an education, it transforms their lives and their communities around them. They are more likely to earn more, marry at a later age, have fewer children and provide them with better healthcare and education.
That is why ActionAid helps girls get the free, quality education that is their right. We also support girls through girls' forums – safe spaces where they can discuss issues affecting them and access guidance, counselling and medical support.
Yet more than 660,000 girls are out of primary school in Kenya alone. We must help more girls like Subira into education, so that they can fulfil their potential.
In addition to providing urgent support to girls who are currently out of school, we are also campaigning to create long-term change, by advocating for increased investment in education and teachers from governments like Kenya's.
Give your Support
For the Right to Education
€9
€ 9 a month, over a year could pay for one month's salary of a teacher at an ActionAid supported catch-up centre
Donate Now
€15
€15 each month could provide one more girl with a school bag, exercise book, pens and a geometry set – all the essential things she needs to go back to school.
Donate Now
€29
€29 a month could pay for the hire of a building where the girls have their catch-up centre sessions, preparing them to return to school.
Donate Now
About ActionAid Ireland
ActionAid works with women and children who are excluded​ and live in poverty, as they take the lead in claiming their human rights and changing the systems in society so that they can live safe lives and access food, education and healthcare.​
The women in these communities are empowered to take the lead – they decide their priorities, and we support them as they engage with the rest of their community and the wider power structures in society, to bring about change for the better that benefits the whole community.​
We also work together to hold our governments and international institutions to account, campaigning side by side to achieve meaningful long-term change to create a more just world.
Why a monthly donation?
Every donation counts, and we're grateful for whatever you can afford. A one-off donation is a fantastic start, but it's crucial we can be there for women in the long term — whatever it takes.
From creating safe spaces for women and children in conflicts to making sure women are part of essential crisis-response decision-making, your support could transform entire communities and save lives.
*Your donation will fund ActionAid's work with women and girls wherever the need is greatest.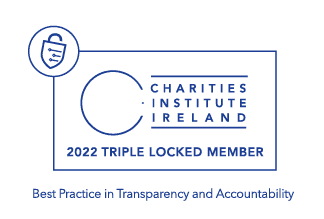 Sign up to our Newsletter
Stay up-to-date on ActionAid's innovative programmes, get news on global social justice issues, and find out how you can get involved.