Where We Work
ActionAid works with over 15 million people in 45 countries around the world. ActionAid Ireland is currently funding programmes across six of these countries.
Nepal:
Nepal is one of the least developed countries in the world, over 80% of its population living in rural areas.
Nepal's minorities are particularly vulnerable and open to abuse. ActionAid was one of the first responders following the Earthquakes in April 2015.
Key projects: Education, housing, land rights, food security, and women's rights.
Locations: Bara, Bardiya, Parsa, Makwanpur, Chitwan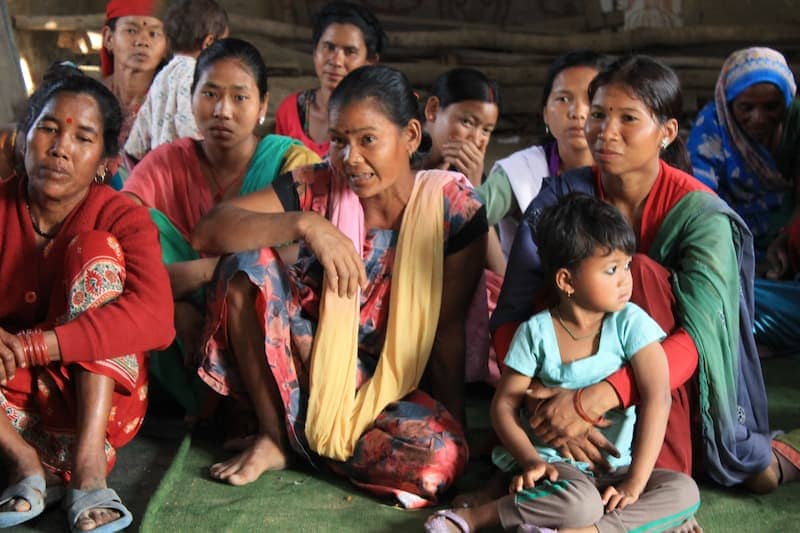 Kenya:
Despite a new forward looking constitution, women's rights in Kenya remain an issue. 23% of girls in Kenya are married before they are 18. Prevalence of female genital mutilation (FGM) is 21% and much higher in very rural areas.
Key projects: Education, advocacy, and women's rights, including preventing violence against women, early girl marriage and FGM.
Locations: Kongelai, Marafa, Kajiado, Kishushe
Vietnam:
Even though it is a middle income country, over 38,000 primary school children remain out of school. We support ethnic minorities who are particularly vulnerable to poverty.
Key projects: Education, community development, and women's rights.
Locations: Quan Ba, Krong Bong, Cao Bang, Long Bien, Uuong Bi, Go Vap, Binh Tan
Uganda:
More than 60% of Ugandans are either poor or highly vulnerable to poverty. 80% of the workforce depends on agriculture and many rural families have no access to safe water or adequate food supplies. Only one quarter of
Uganda's young population have secondary school places.
Key projects: Education, women's rights, school feeding programmes and safe drinking water in schools and communities.
Locations: Amuru
Cambodia
35% of Cambodians live below the poverty line. A high percentage of the population is illiterate and state schools are under-equipped. Little progress has been made to reduce the gender inequality gap.
Key projects: Education, women and health, food security, land rights, strengthening rural grassroots organisations and advocacy training.
Locations: Pursat
Malawi:
Three quarters of Malawians live below the international poverty line (less than $1.25 a day). There is low life expectancy and high infant mortality. Fewer than 1 in 2 children attend primary school. National adult literacy rate for females is about 67%.
Key projects: Women's rights, ending violence against women and women's economic empowerment
Locations: Karonga, Chitipa, Rumphi, Chiradzulu
Child Sponsorship
Communities rely on child sponsorship support to plan ahead and transform their lives in a sustainable way. We currently have nine child sponsorship development programmes in five countries. This gives children an opportunity for a better future in Kenya, Uganda, Nepal, Vietnam, and Cambodia.
Women's Rights Programme
Across the world, women and girls are affected the most by poverty, inequality and injustice. Through our Women's Rights Programme, funded by Irish Aid, we are focusing on ending violence against women and ensuring that women and girls can break the cycle of poverty and violence in Malawi, Kenya, Vietnam and Nepal.