Call on PayPal to make their service available to Palestinians
Date: 08/11/2017
Author: Amr Owaineh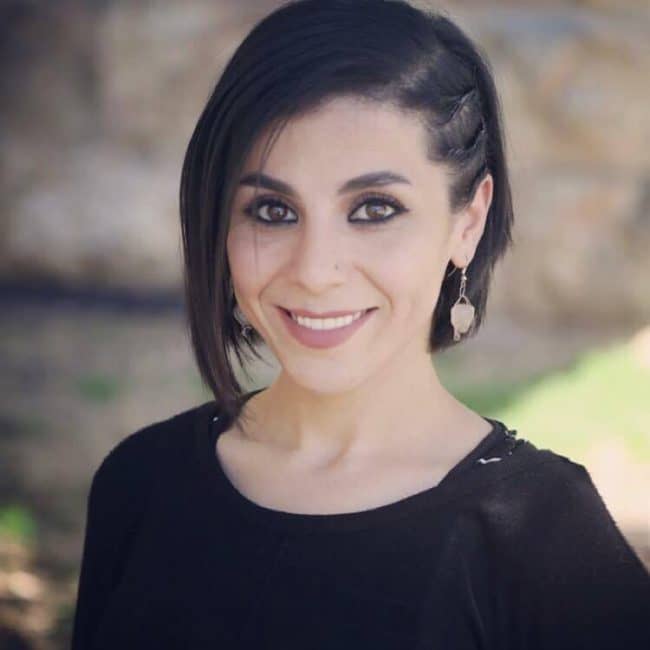 Amr Owaineh, Advocacy and Communications Officer, ActionAid Palestine on why PayPal urgently needs to make its services available to Palestinians.
Everyone has heard of PayPal. It's the most popular online payment method in the world; you might have used it already today. It is convenient and easy to use and has become the go-to payment method for small businesses and start-ups. A number of ActionAid offices around the world use the service, as it is a reliable, secure and cost-effective way of taking donations from generous members of the public.
Unfortunately, as it has become the biggest, most established and most trusted payment method that means that those who can't use PayPal's service are at a serious disadvantage.
Elia's Story
I recently met with Palestinian journalist Elia (pictured above), who told me that "Not being able to use PayPal makes me lose a good part of my money. As a freelance journalist in Palestine, Most of the media outlets I work with pay me through PayPal; not being able to use it, forces me to turn to an intermediary who lives in another country or use another fund transfer service, with significant costs and delays in payments."
PayPal's service is available in Israel and in illegal Israeli settlements within Palestine, but PayPal is not available to Palestinian's like Elia. By denying young entrepreneurs like Elia access to the service, when it is widely available just metres away, it looks to me like PayPal is choosing to discriminate against Palestinians.
Being denied access to PayPal is far more than an inconvenience – PayPal's effective discrimination against Palestinians living under occupation is having serious repercussions for Palestinian businesses and graduates in need of jobs.
The Importance of the tech industry in Palestine
Palestine has one of the highest youth unemployment rates in the world; one out of four graduates face unemployment and as many as one-third take up jobs away from their speciality fields. The tech sector is one of the few industries in which Palestinians are able to find employment remotely – with many young women in particular relying on it to find work that they need for a better and prosperous future.
As the fastest growing industry in Palestine, employment in the technology sector could offer young Palestinian's a way out of poverty. So, this discrimination has a big impact on young people in Palestine, where more than 38% of people live in poverty. But without access to PayPal it's impossible for many individuals and businesses to operate. Struggling to make or receive international online payments, the industry's growth is obstructed.
ActionAid in Palestine
ActionAid has been supporting Palestinians to develop sustainable livelihoods and campaign for economic justice for many years, with a specific focus on supporting women to campaign for their social, political and economic rights and gain employment. So when we realised that PayPal's actions were entrenching injustice for those living in poverty, we knew we had to take action.
PayPal has a responsibility to respect human rights, and it knows this. PayPal has previously stated that it "believes every person has the right to participate fully in the global economy" and acknowledged that they "have an obligation to empower people to exercise this right." Their commitment to equality and human rights led PayPal to do the right thing in the past, when they scrapped plans for a major operations centre in North Carolina in protest of an unjust law which discriminated against the LGBTIQ+ community.
There is already a growing backlash against PayPal's exclusion of Palestinians amongst politicians, tech companies, and concerned PayPal users like us. If we come together now, we can help pressure them to do the right thing again. By offering its services in Palestine, PayPal could help Palestinian people to expand their market, help the 2,000 IT graduates Palestine produces every year to find work, and finally end the mounting protest against them.
ActionAid has been raising our concerns with the CEO of PayPal since January 2017, but he hasn't responded to us. Nor has PayPal communicated any action or steps being made to extend their services to Palestinians. ActionAid is calling on PayPal to do the right thing and make its services available to Palestinians. If you would like to get involved you can sign the petition encouraging PayPal to make their services available here: https://endtheoccupation.actionaid.org/paypal