Afghanistan Emergency Appeal
As winter hits Afghanistan, nearly 23 million people, half of Afghanistan's population, are facing a growing food and malnutrition crisis. Women and girls are bearing the brunt of the escalating situation. 
The recent conflicts, droughts and rising poverty have forced families to flee to urban centres, in search of work and safety, with the consequence of women and girls being most at risk of violence, exploitation and extreme poverty.
ActionAid's efforts to protect the most vulnerable in Afghanistan are more critical than ever. We aim to provide vital support to communities in four Afghan provinces, including Herat, Kabul, Ghor and Balkh. 
With your help, we can provide essential items such as food support, blankets, warm clothes, and heating equipment for their homes. 
We urgently need your help. Please donate now.
Donate Now
Donate Now!
Afghanistan Emergency Appeal
€35
€35 could provide to a family with blankets to keep them warm this winter
Donate Now
€50
€50 could provide one month of emergency food to a family who has lost everything
Donate Now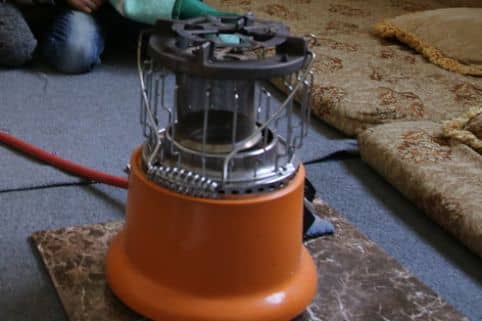 €75
€75 could provide a gas cylinder and fuel to keep one family's household warm for a month
Donate Now
Sabza, 57, lives in Ghor province where most of the population is dependent on farming for their livelihoods. Her family lost 90% of their wheat crop this year due to drought and were forced to sell off their livestock to survive. They left their home village and travelled to the province capital, Firozkoh city, in search of work.  
Sabza, her daughter-in-law, son and four grandchildren, are staying with relatives. Her son is struggling to find work to support the family. They often go to sleep hungry. 
Sabza says,  
"My family fled our hometown because we did not have enough food to survive there any longer. I was afraid of the humanitarian crisis which might result in the death of my family members." 
 As winter sets in, Sabza says her most urgent needs are food, blankets, and fuel to heat her family's home. 
 Will you help vulnerable women and girls like Sabza and her family this Christmas to survive the cold winter?
ActionAid's work in Afghanistan hasn't stopped
Our work continues to take place in seven provinces across Afghanistan, where we are continuing to provide education programmes for thousands of girls and boys.We are also planning to reach 35,000 people with essential supplies including:
Emergency food support for affected families
Essential household items such as stoves, blankets, pillows, clothes
Hygiene kits to meet the pressing sanitary needs of women and girls
Counselling services for men, women, and children to help address the stress and anxiety of becoming displaced
How your donation will be used
90% of your donation will go directly to our Afghanistan Emergency Appeal.
10% of your donation will be retained for ActionAid Ireland to raise funds, governance and other operational costs.